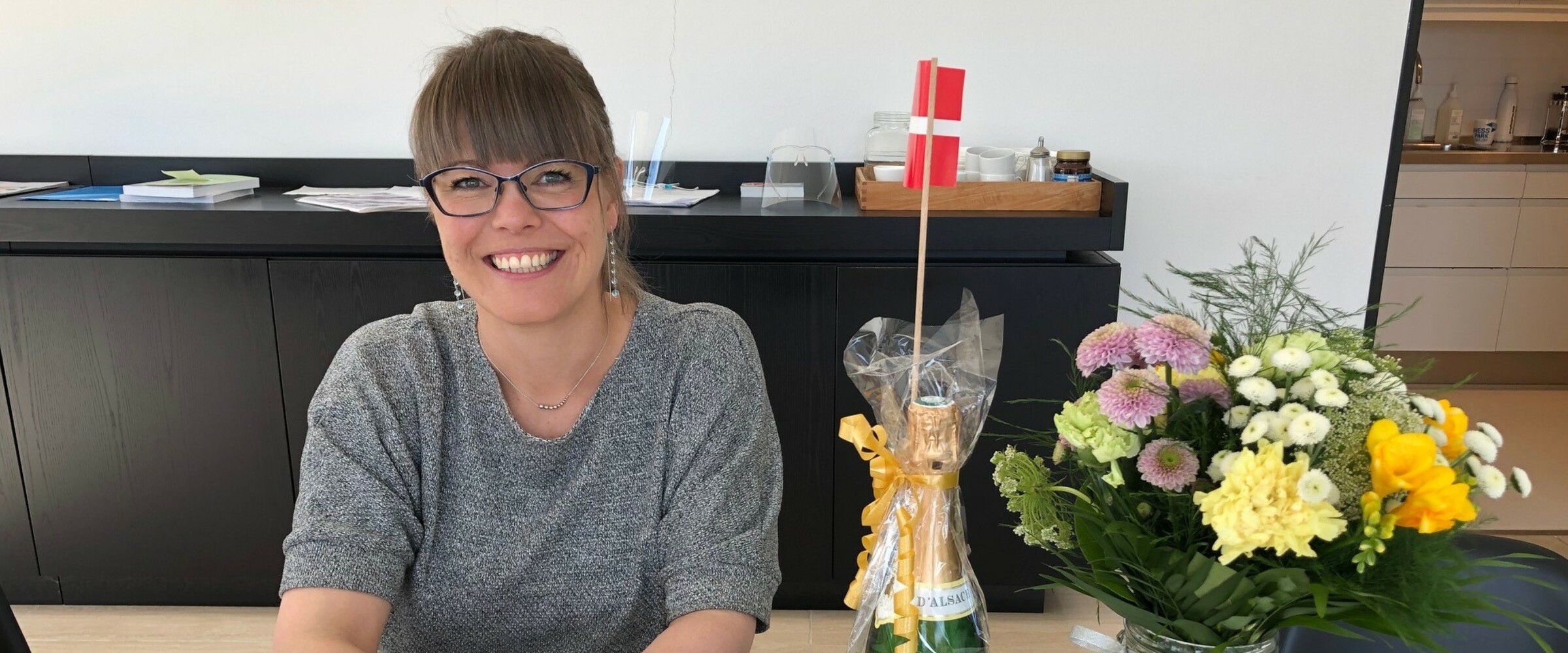 Anne Sofie Rex, Ph.d.
Anne Sofie Rex, Ph.D.
Aagaard Klinik can now proudly say that our manager and laboratory manager of Skejby CryoBank, Anne Sofie Rex, can finally use the title: Ph.D.
Anne Sofie is among the first at a private fertility clinic in Denmark to have obtained a professional Ph.D.
She has just defended her Ph.D. project that deals with sperm quality in men and has, among other things, investigated whether there is a connection between breaks in the DNA strand in the sperm cells and their ability to fertilize an egg.
Anne Sofie's main focus is how we can use our knowledge about the connection between DNA damage in the sperm cells more actively at the fertility clinic.
"I have tried to take the project out of the research laboratory and into the fertility clinic and put it into practice."
Here, Anne Sofie has measured whether there is a break in the DNA strand before the fertility treatment starts and investigated whether it can say anything about the chance of achieving pregnancy. "The hope is that we can guide these couples to either a more optimal fertility treatment or maybe even find the cause of the man's DNA damage and try to remedy the problem."
As part of the project, we have gathered the knowledge that is already in the field.
"We have received the necessary laboratory equipment, and can measure whether there is a break in the DNA strand at the clinic and advise from here."
Based on the work Anne Sofie has done, she has also found that it is important to measure for the occurrence of oxidative stress in the sperm, as this can also affect the quality of the sperm and the chance of pregnancy.
Congratulations to Anne Sofie from the whole Team Aagaard !!
Read more about Anne Sofies Ph.d. project here